TripAdvisor's Best Restaurants in Leeds
Categories

Length

3 min read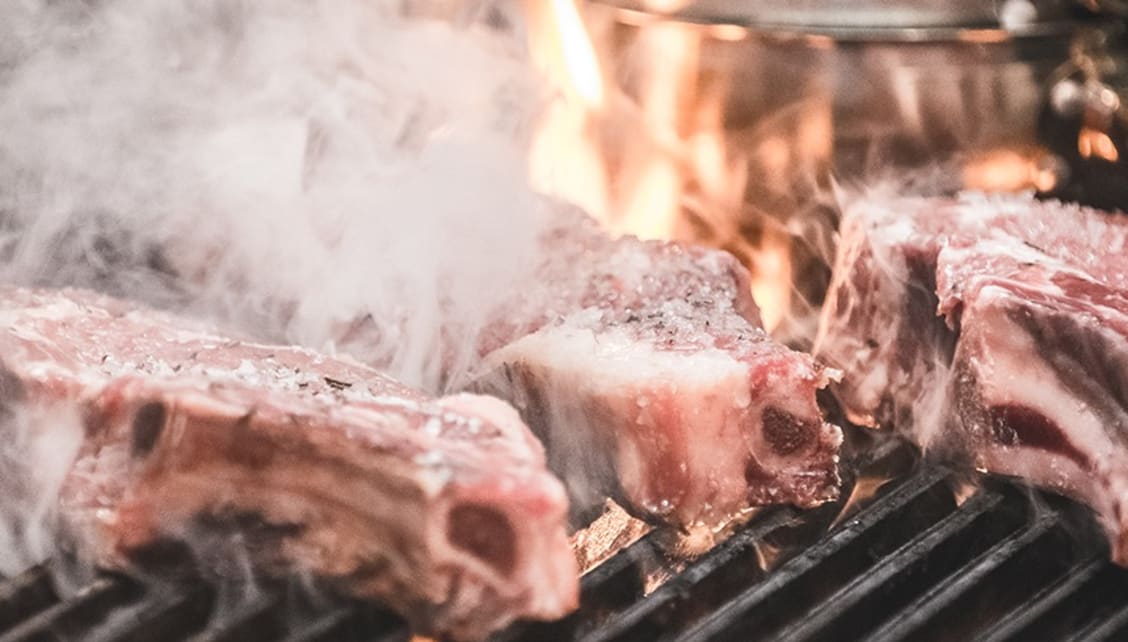 Author

Roomzzz
Whilst TripAdvisor can be a lifesaver when it comes to picking out the perfect restaurant, especially when travelling to pastures new, it can also be as much of a curse as a blessing. With fake reviews commonplace, it can often be quite misleading, but fear not. We've scoured the site and picked out the best of the best from TripAdvisor Leeds.

Town Hall Tavern
The Town Hall Tavern has held a respectable position on TA for several years and rightly so. This warm, welcoming gastro pub has got everything going for it. Friendly staff, a great selection of Timothy Taylor ales, fine wines, great cocktails and fantastic food. Their signature flat-iron steak is simply the best and their fish and chips are to-die-for.
Well worth a visit – check out their site and full menu here.
Tharavadu
It's not just TripAdvisor that loves Tharavadu (they voted it in the top 10 UK curry houses) – the public and serious food critics can't get enough of the place either. Winners of countless trophies, including Best Indian for 2015 and 2016 at the prestigious Oliver Awards, their approach to cooking Kerala cuisine mixes old with new so you know you're going to experience amazing flavours you've never tried before.
Due to high demand, always book in advance.
Fazenda
We've all got that one friend that can eat five times more than anyone else and Fazenda is the place to take them.
This popular Brazilian restaurant has one set price,
allowing visitors to remain seated whilst the waiting staff bring various cuts of beef, pork and chicken to your table. Flip your coin to green and they will come, turn it over to red for a break and they will stop. As well as some of the juiciest steak you'll try, they offer great wine and a fantastic salad bar
Tucked away near The Playhouse, this authentic French bistro is always busy but often forgotten by many. The menu is compact but filled with promise; whether you have the fillet steak with soft green peppercorns, roasted whole sea bass or duck confit with Toulouse sausage, you won't be disappointed. They also offer a brilliant fixed-price menu should you be watching the purse strings –
take a look at their menus here.
Stockdale's of Yorkshire
Since opening in late 2015,
Stockdale's have rapidly established themselves as one of the best steakhouses in Leeds
. Bringing locally reared Wagyu beef to the city has proven to be a hit with punters, who can't get enough of its melt-in-the-mouth goodness. The private dining room is free to hire for parties of up to eight, and just outside you can marvel the premium beef cuts in their glass cabinet. You must also try the beef dripping chips.
Sukhothai South Parade
Having delighted diners in their Chapel Allerton and Headingley venues for several years, Sukhothai finally opened what has become their flagship restaurant in Leeds. The interior is beautiful, and so is the food. Fine Thai dining at its very best, that manages to create a feeling of luxury without being pretentious.
Their Sunday buffet is also well worth checking out.
Booking your stay at Roomzzz Leeds?
Call us on 0203 504 5555 or email us directly at 
reservations@roomzzz.com
Alternatively send us a message through our contact form and one of our staff members will get back to you within 24 hrs.
Contact us