A Guide To Eating Vegan Food In Manchester
Categories

Length

3 min read
Author

Roomzzz
Blogger extraordinaire, Vix Meldrew, recently stayed at our Roomzzz Manchester City Aparthotel – you can read what she thought about us over on her blog. But she also wanted to tell you all about the best places to eat vegan food in Manchester. Take it away Vix…

January comes to an end (finally) and so does the annual drive towards plant-based living that is Veganuary. This year, my boyfriend and I decided to try and take part, after watching one too many OMG MEAT IS SCARY documentaries on Netflix. At home, in London, we found it easy as we could quickly pop to the stops to forever stock up on mushrooms and vegan mayo, but with a weekend in Manchester, with Roomzzz in mind – we knew we had to plan ahead.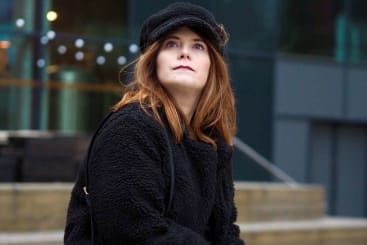 Luckily, my best friend Amy lives in Manchester and offered to take us out for the day and show us the best vegan offerings that Manchester city centre had to offer. So here I am, sharing those with you…
V-Rev



Based in the Northern Quarter, and recently named the UK's best vegan restaurant, V-REV Diner brings you all of your favourite American-style foods in plant-based form. One of the toughest things I've found about becoming vegan was the longing i often felt for a dirty burger or cheesy chips. Well, V-REV steps right up there. We munched on the 'Donut Have A Cow Man' burger with, that's right, DONUTS AS THE BUNS. Filled with 2 beef-style patties, 'baecon' and 'cheez' with a side of Poutine, this naughty-delight was demolished whilst watching films in our comfy Roomzzz beds after our night out.


Home



Not strictly a vegan restaurant, HOME, based just off Whitworth Street, had an extensive menu with plenty of options. HOME is such a gorgeous venue as it wears many hats as a cafe, bar, cinema and performance space. I went for the Artichoke and Wild Mushroom pizza whilst Ben went for the Roast Vegetable pizza and Amy, in solidarity, tried the Portobello Mushroom and Onion Bhaji burger. Dining in a space that has so much choice was lovely and sitting upstairs in the huge restaurant part, which looked out over onto the busy street below, made the trip for me.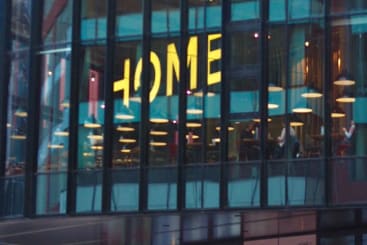 Bundobust



One of the easiest parts of taking part in Veganuary was that I still got to indulge in my favourite type of cuisine – an Indian. So when we visited Manchester, we knew we had to head straight for Bundobust – the Indian street-food-style WONDER. The menu is busting with all of your favourite Indian snacks such as bhajis, samosas, chaats and dahls and honestly, I could cry that there isn't one in London.


Manchester Vegan Cafe and Wellbeing Centre



I mean, did you even go to Manchester if you didn't spend hours exploring Afflecks? The old department store that is now filled with cool and quirky pop up stores and stalls? Afflecks is always on my list whenever I visit Manchester, so when Ben and I decided to explore for a bit, we were delighted to come across this little cafe whose whole menu was vegan. That meant even the desserts. Whilst not having a sweet tooth (would smash a tube of Pringles in one go) I did occasionally get a craving for cake. Well lucky me because the chocolate and Victoria sponges on offer here were DELICIOUS.



So there we have it, my top 4 recommendations to eat green when you're in town. Do you have any more recommendations for vegan food in Manchester? If you're staying at Roomzzz Manchester City or Manchester Roomzzz Corn Exchange soon, don't forget to use #Roomzzz on your social posts for the chance to win a free night at a Roomzzz Aparthotel location of your choice! Book online today!