Family Activities To Do In Leeds
Categories

Length

3 min read
Author

Roomzzz
Leeds is a great place to spend some time with the family. The city centre is compact enough that you don't have far to walk to anywhere, it's really friendly, and there's a good mixture of things to do. If you're staying at
Roomzzz Leeds City
 soon, here are some family activities to do in Leeds…
The Royal Armouries
One of the best family activities in Leeds is the Royal Armouries Museum. This historic collection of arms and armour is one of the largest in the world. Featuring over 8,500 objects from around the globe, you'll be able to wander through the themed galleries and learn from guided entertaining talks and live demonstrations that show how the arms and armour were used in the past. The Royal Armouries also feature events and shows throughout the year. See the medieval jousting tournament over the Easter weekend where knights from all over the world battle for the prestigious trophy. Or learn about The War Of The Roses as the outdoor arena at The Royal Armouries gets turned into a living museum with battlefield re-enactments and combat demonstrations.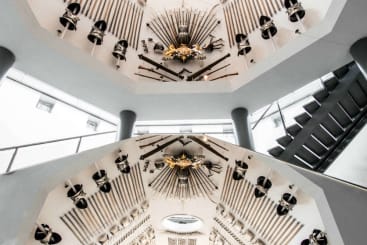 Roundhay Park + Tropical World
When the sun is shining, there's no better place to go than Roundhay Park. A short journey out of Leeds City Centre – and easily reachable by car or bus – it's the place Leeds residents go to enjoy a bit of nature. There are several walks including the 2.7km Secret Gorge Walk, and the 2.7km Lake View Walk - a flat walk that's perfectly suited for families.
Tropical World in Roundhay Park is a fascinating place if your family are interested in animals. Here you'll find a Butterfly House with between 30 to 40 species of butterflies, Australasia House where terrapins laze around the pool, and even some baby meerkats! Divided into different areas, Tropical World takes you on a tour through a waterfall area, the desert, a rainforest canopy, and creature corner before discovering the nocturnal creatures and butterflies!
Belgrave Feast
On the second Saturday of every month, Belgrave Music Hall and Canteen opens its doors for Belgrave Feast. A selection of street food stalls come together to provide an amazing feast for the family. For the adults, there's also a good selection of ales available too as well as the big gin and tonics behind the bar.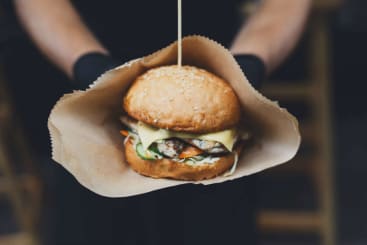 Leeds City Museum
With 6 galleries and a host of ever-changing exhibitions, Leeds City Museum is a real family friendly afternoon out. Discover the Mummy in the Ancient World's Gallery, the Leeds Tiger in the Life On Earth Gallery and stay involved with the variety of interactive features there are around Leeds City Museum. Kids can even touch and smell a lot of things so they can really imagine what Leeds was like many, many years ago.
Go Karting At Team Sport
If you've got an adrenalin junkie family with kids over 8 years old, have a go at go-karting at Team Sport. Whizz around this 580-metre track, complete with a flyover, for a race only one person will win. Get your competitive helmets on and battle it out for the chance to be champion! There are lots of different sessions available depending on the size of your group or how long you want to spend here, so take a look on their site for a race time that suits you!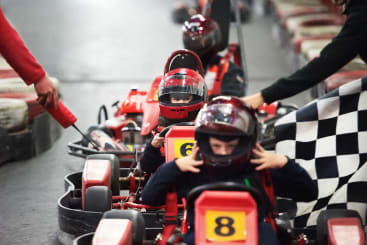 What family activities have you done in Leeds? Let us know over on Twitter and don't forget, if you stay at Roomzzz, remember to use #Roomzzz on your social posts for the chance to win a free night's stay at a location of your choice! You can also book online to stay at Roomzzz Leeds City!