How To Get Ready For Race Day In Chester  
Categories

Length

3 min read
Author

Roomzzz
A day at the races is always a fun event. It's an excuse to get dressed up, meet up with friends, stay somewhere new, and maybe even win a bit of money. If you're heading to Chester Racecourse while staying at
Roomzzz Chester
, here's how to get ready for race day in Chester…
Pick The Right Enclosure
At Chester Racecourse, there are a lot of different enclosures to choose from. The choice might seem overwhelming at first but depending on what kind of day you want, and your budget for the day, the choice is quite simple. If you really want to splash out, treat yourself to a place in the Winning Post enclosure. This adult only section of the racecourse is right next to the finishing line which means you'll get a great view of the finale of each race. The County Concourse is a partially covered tiered terrace which overlooks the finishing post and if you get your ticket for here, you'll get access to the paddock, the parade ring viewing, and the County Champagne Bar.
If you're a racegoer looking for a flexible view of the racecourse, get a Tattersalls ticket. From here you can access the food concessions in Parade Ring Corner, enjoy the facilities of the Paddock and Paddock Lawn, and you'll have a great view of the final stages of each race. The Dee stand offers great value for money tickets with guests being able to stand on an uncovered tiered terrace and access the Open Course enclosure in the centre of the track. If you want a more informal way to enjoy the races, get a ticket for the Open Course in the centre of the track where you can still enjoy food concessions or bring your own picnic to enjoy with friends and family.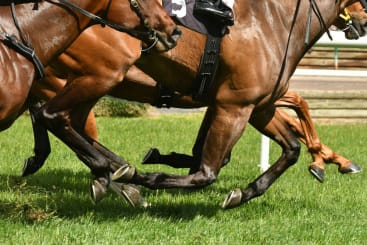 Decide What You're Wearing
One of the most exciting things about race day in Chester is deciding what to wear. In the Open Course and Dee Stand, you're welcome to dress how you like – formal, casual, or in fancy dress. The Tattersalls Stand is smart casual so jeans, shirt, or a nice dress will all be fine here. Then in the County Stand or the Winning Post, it's formal attire all the way. Think suits, collared shirts, occasion dresses and great shoes. Of course, formal dress is welcome in any stand so enjoy the occasion and dress up to the nines.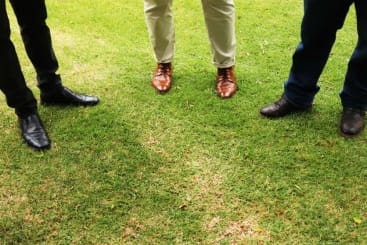 Food and Drink
If you're staying at Roomzzz Chester, it's easy enough to prepare your own lunch or dinner in the fully equipped kitchen in your room. Alternatively, there are always plenty of options available at Chester Racecourse on race day.  There are plenty of food outlets at the racecourse with light bites and full meals available. There are also restaurants on site including Restaurant 1539 and The White Horse, as well as champagne bars around the course and free tap water at each bar.
In the Open Course, you're more than welcome to bring a picnic which is great if you're coming with a big group of friends and family. It means you can enjoy exactly what you want to eat and what you want to drink too. Just bear in mind that any alcohol you do bring has to be consumed in the Car Park Picnic Area before entering the open course.
Where Are You Staying?
If you're making a weekend of it, why not stay at
Roomzzz Chester
? Our aparthotel is a 1-minute walk from the racecourse so you couldn't be closer if you tried. There are even some rooms – our penthouse and ascot suites – which look over the racecourse! It's the perfect place to get ready for a day at the races.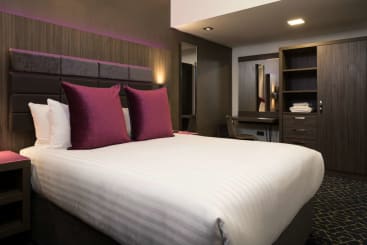 Go Behind The Scenes
If you want a real insight into the races, go behind the scenes with a 1-hour tour of Chester Racecourse. You'll get to see the horses arrive in the stables and a close-up view of the Chester Cup and Chester Vase too. These tickets are on a first come, first served basis so book in advance online so you don't miss out.
Plan How To Get There
Firstly, allow plenty of time to get to Chester Racecourse. Chester is always busy on race day so be prepared for a little bit of traffic. If you arrive in a car, parking is £8 and can be booked in advance, otherwise, this is first-come, first-served. You can also easily walk to the racecourse from the bus station or train station or catch a taxi if you're wearing heels!
Have you been to Chester Racecourse before? How do get ready for race day? If you stay at Roomzzz Chester, don't forget to use #Roomzzz in any of your social posts for a chance to win a free night at a Roomzzz location of your choice.