4 Unique Things About Roomzzz Chester
Categories

Length

3 min read
Author

Roomzzz
At Room
zzz
Aparthotels, we pride ourselves on being a home away from home for all our guests. Our beds are some of the comfiest around, you get the convenience of having your own kitchen in every room, and Room
zzz
locations are always in the heart of the action. That doesn't mean Room
zzz
Aparthotels are all a carbon copy of each other though. Each aparthotel has its own little quirks and if you're staying in
Roomzzz Chester
, here are some unique things about the aparthotel that you won't find in any other Room
zzz
…
Great Views Of The Racecourse
Room
zzz
Chester is in a unique position in that it looks over Chester Racecourse. That means, if you're in a certain room, you won't even need to leave the building to check out what's happening at the races. Even if there aren't any races on, it's a wonderful view to see when you wake up in a morning…
It's Right Next To Chester's Historic Walls
If you're looking to take a walk around Chester's historic walls – the longest, oldest, and most complete in Britain – you can step out of Room
zzz
Chester and practically be on the walls straight away. The walls can be accessed at many points in the city but it's definitely convenient having a wall entrance right on your doorstep.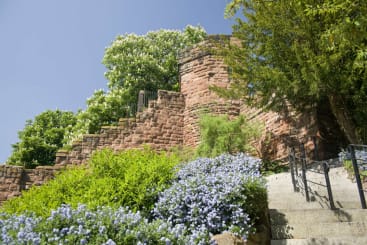 All Penthouse Suites Have A Balcony. We know that Room
zzz
Aparthotels are a home away from home for many people. We consider comfort and design to be important things about Room
zzz
Chester, amongst our other locations. With that in mind, we designed all our
Penthouse Suites at Roomzzz Chester
to have balconies so you can relax and make the most of any sunny days during the summer.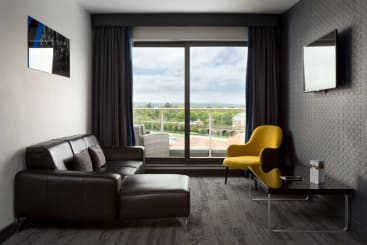 One Room Comes With A Telescope
The
Ascot Suite at Roomzzz Chester
is something special. With a wraparound balcony, you won't have anything or anyone disturbing your views of Chester. Also, to give you the best views of the racecourse, we've put a telescope on the balcony so that you can keep an eye on your favourite horses during race season! This really is one of the special things about Room
zzz
Chester. You won't find that at any other Room
zzz
Aparthotel!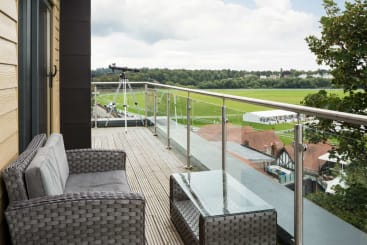 Are you staying at Roomzzz Chester soon? Don't forget to use #Roomzzz on your social posts for the chance to win a night at a Roomzzz Aparthotel location of your choice!