GETTING IN THE FESTIVE MOOD WITH ROOMZZZ
Categories

Length

5 min read
Author

Roomzzz
We know it's Christmas when cities are blooming with the twinkling lights in the streets, beautifully decorated Christmas markets, playful sounds of carol singing, and a whole lot of festive vibes in the air. It's time to look forward and experience the magic going around in the cities during this Christmas season.
We have pulled through a guide of some wonderful events happening around the UK to brighten up your dark nights and make the chilly days a little warm for you…
But before we get started make sure to drop your bags at Roomzzz. And don't worry at all, we are everywhere you are. All you have to do is check-in and let us handle the rest.
CHESTER CITY
As we are moving towards December, Chester City illuminates with festivity and joy. Bustling with a plethora of fantastic events coming through – the magic has just begun in the Chester City and we'd love to show you how: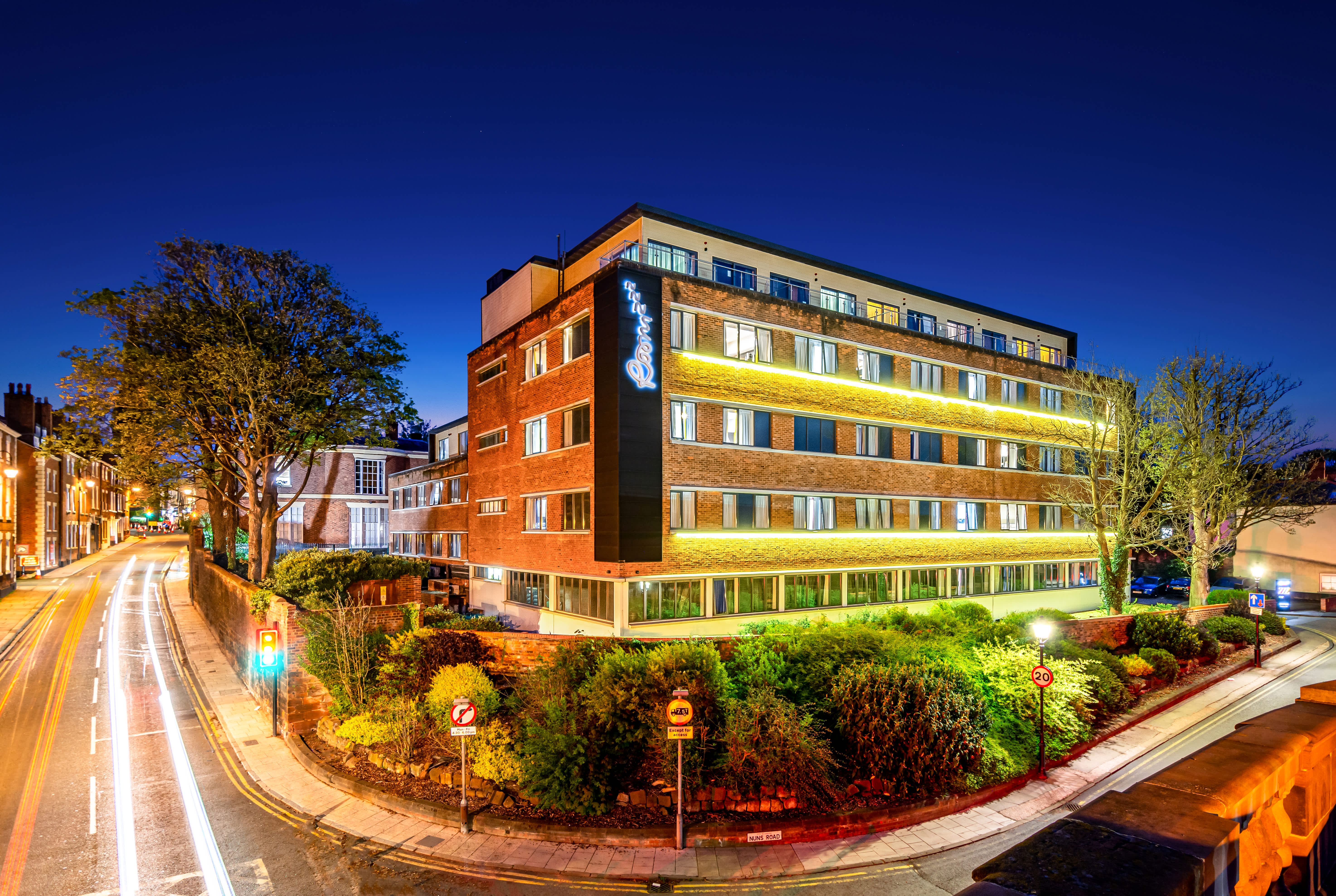 CHESTER CATHEDRAL CHRISTMAS TREE FESTIVAL
25th November – 6th January, 2023
Christmas splendour is all set to brighten up the cloisters of Chester Cathedral from the end of November yet again. The annual Christmas Tree Festival completes its 10th fabulous year in 2022 which means you're in for a delightful experience. Each tree will be decorated and labelled with the school's name or organisation that have decorated the Christmas tree. With more than 90 trees fully decorated with unique baubles and handmade ornaments – this year, Christmas is all set to glimmer and shimmer throughout the historic halls of the Cathedral.

THE LANTERNS AT CHESTER ZOO
11th November – 23rd December, 2022
The best way to get the most out of your Christmas is to visit Chester Zoo. Get yourself prepared to embrace moments of magic and wonders while Chester Zoo is all set to turn into a magical illuminated wildlife wonderland. Make sure to snap lots of pictures of you and your loved ones with animal-inspired illuminations and traditional festive scenes as your backdrop.
Prices start from £13 Adult, £11 Child (children under 2 and carers FREE). Not to forget, there are lots of delicious delicacies and feasts for you to enjoy as you travel around the splendid paths of Chester Zoo.
LEEDS CITY
At this time of year, the already spectacular City of Leeds transforms into a wonderland straight out of a fairy tale. Gleaming with shimmering lights, themed brunches, afternoon tea, festive food, and spectacular Christmas markets – Leeds is all set to embrace a fully packed Christmas period.
We have assembled an amazing list of events happening in Leeds, so you better mark your calendars: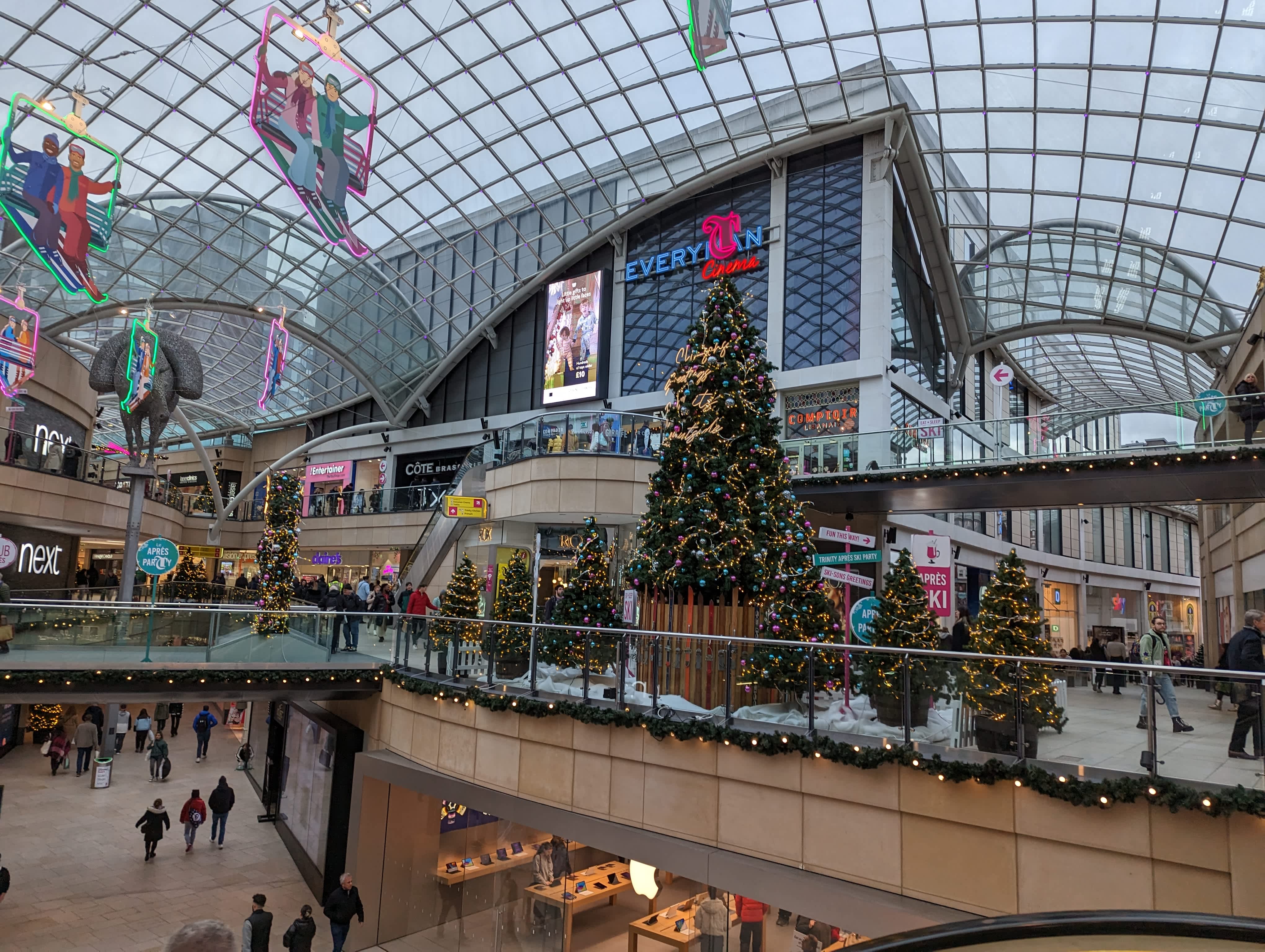 THE CHRISTMAS MARKET AT CORN EXCHANGE
11th November – 30th December 2022
Clad with extravagant Christmas Decorations and glorious festive style, The Corn Exchange has had a real takeover of this iconic Leeds building. Their basement floor hosts masterclasses, bars and games which will provide an atmosphere like no other. Their Christmas stalls will provide a true Christmas feel and if you are not already in the mood, Live Music from local artists will certainly do the trick!

CANDLELIGHT CHRISTMAS – LEEDS MINSTER
23rd DECEMBER, 2022
Candlelight Leeds is bringing the magic of a live, sensory musical experience in Leeds Minster. And if you're a diehard fan of Christmas songs – this is going to something that you'll remember for the days to come. From Home Alone to It's a Wonderful Life, The Holiday, the Snowman, Love Actually, Frozen, and White Christmas – All-female string ensemble String Fusion will play your favourite tunes as you dance along with joy.
LONDON STRATFORD
London Stratford has got you all in the festive mood with amazing things happening in and around the city. From Instagram-able light displays and ice rinks, to sit down breakfasts with Santa himself – the city is now in full festive swing.
Winter isn't really bad especially when there's so many exciting events happening in Stratford. Here's our pick for best events in London Stratford: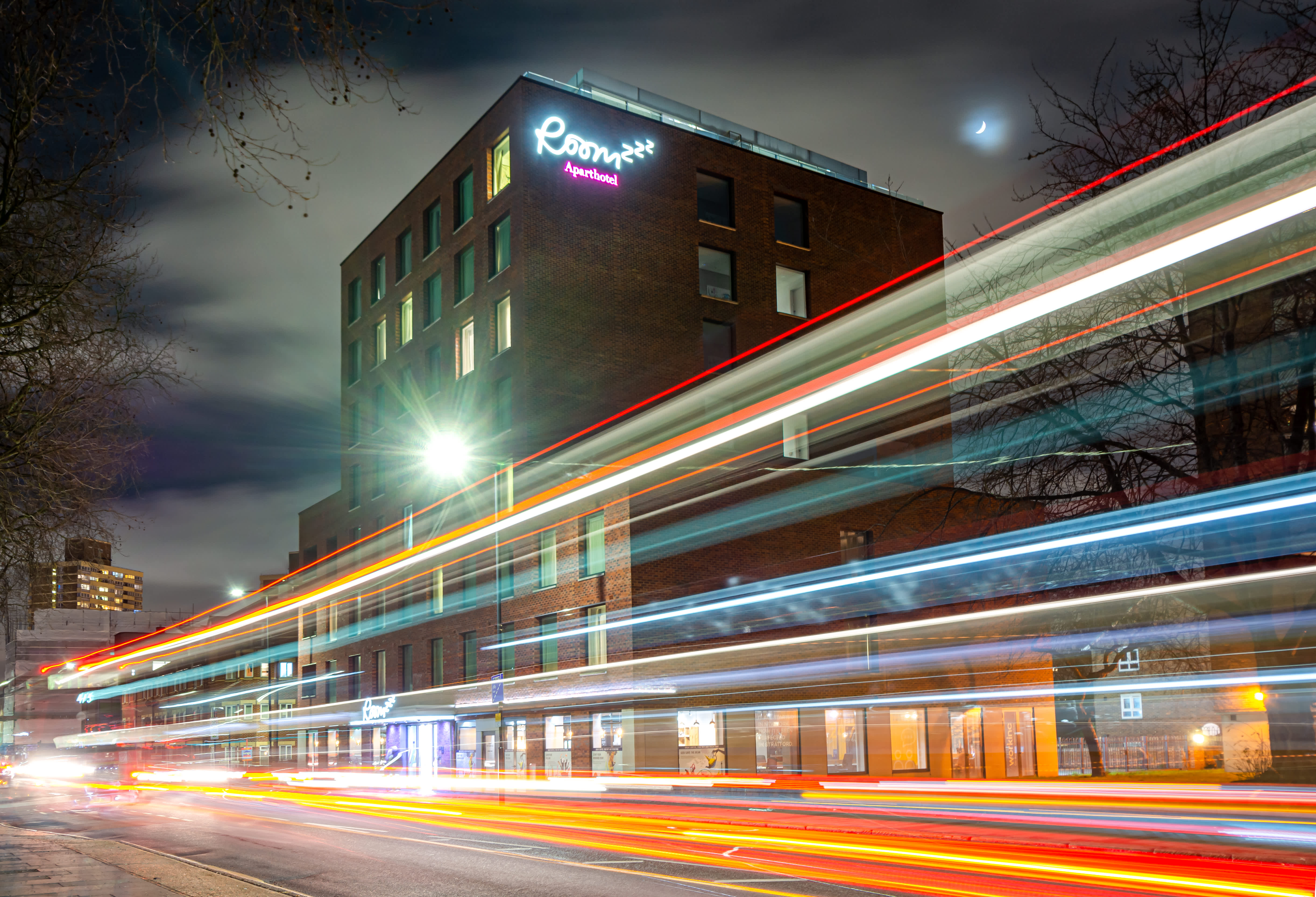 SANTA RUN AT QUEEN ELIZABETH OLYMPIC PARK
11th December, 2022
How about a great festive activity and a perfect day out on Christmas? It's time that you pull up your sleigh for London's biggest and inspiring run through the grounds of the North Park. Every year on Christmas, thousands of runners dressed as Santa Claus run along the beautiful streets of London to spread festive fun. Here's a little secret: it's your biggest chance to burn some cheeky calories especially after you have gobbled cakes and steaks during the festive season.
Expect to receive a themed medal and water, fruit & mince pies so keep the festive spirit going and don't forget to wear your Santa costume.
STRATFORD-UPON-AVON CHRISTMAS MARKET
8th December – 11th December, 2022
For four nights in December, the whole of Stratford City turns into magical Victorian Times straight out of a high school history textbook. The otherwise silent city comes to life with colourful stalls run by ardent holders dressed head-to-toe in authentic Victorian gear. From spectacular powdered wigs and oversized top hats to charming silk gowns and smart three-piece suits, the stall holders really do look extravagant! The fun doesn't end here – expect plenty of entertainment – school choirs and theatrical groups to individual artists and DJs, silver bands, brass bands, and stilt walkers. It's a full on fun experience.
MANCHESTER CITY
What a magical time to be in Manchester for Christmas! From world-famous Christmas markets to ice skating, festive light trails and not to forget the whooping bratwurst sausages and mugs of steaming mulled wine – Manchester is full of Christmassy vibe and festive feels.
Here's how to have a fantastic time here in the slick northern metropolis of UK – Manchester: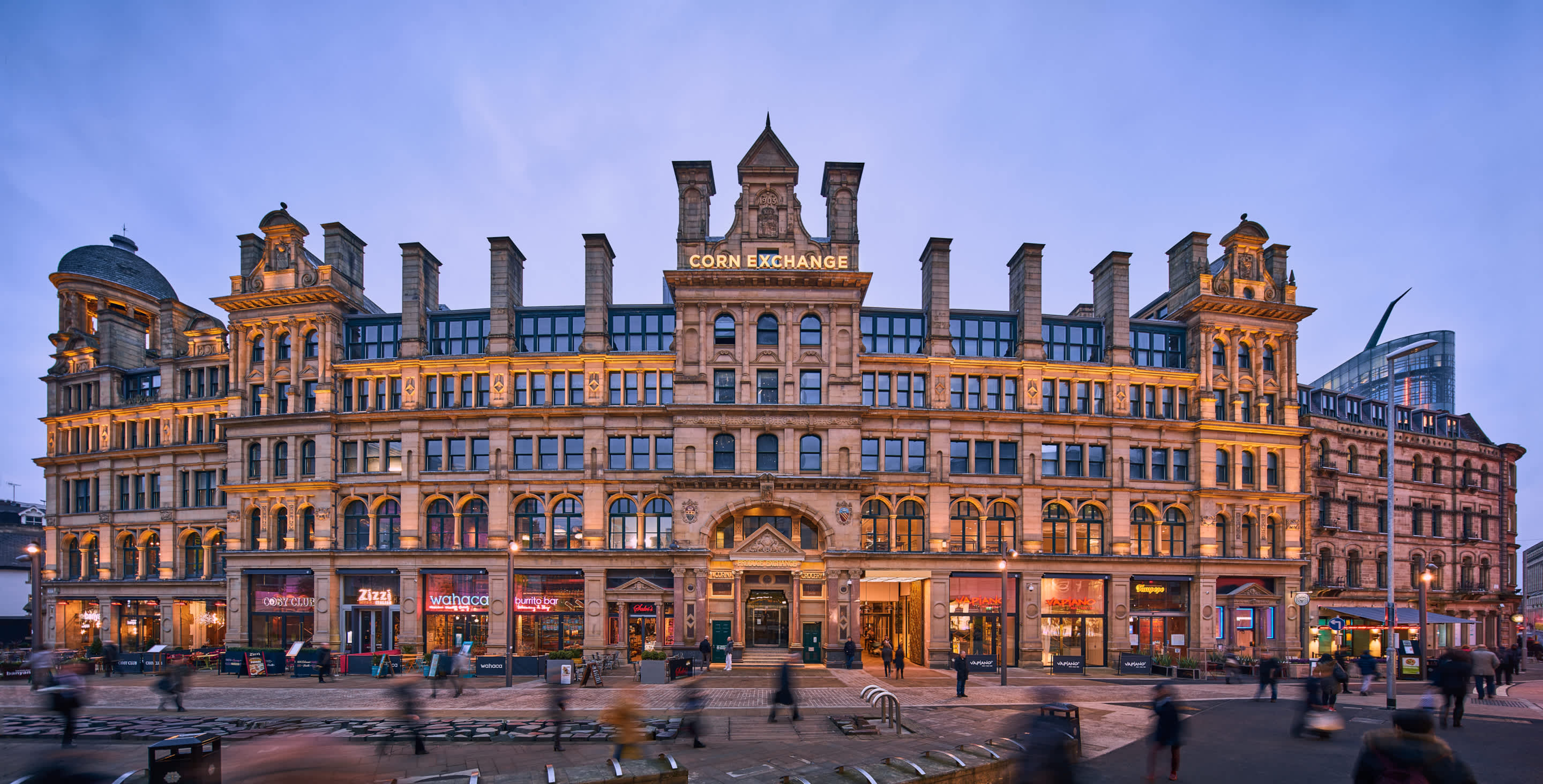 LIGHTOPIA FESTIVAL RETURNS FOR CHRISTMAS 2022
24th November, 2022 – 2nd January 2023
Heaton Park is fully ready to embrace the magical illumination of the Lightopia Festival – a brand-new enchanting light and lantern festival. Fancy an adventure for family and friends, filled with wondrous light installations and mythical creatures. Make sure you come fully prepared for fantastical Magic Circus display, with illusional installations and interactive entertainment and let clowns, animals and magicians take charge of the night.
AND THERE'S MORE… a range of hearty seasonal dishes and your absolute favourite food stalls with Mulled Wine, luxury Hot Chocolates will be on offer from the bar – Christmas can't get any better than this.
CHRISTMAS AT BACKYARD CINEMA MANCHESTER
November, 2022 – January, 2023
It's not a cinema as you know it! It's a whole magical experience. And if you're someone who loves to watch festive films during Christmas break – this is your absolute destination. You should expect going on a fantasy magical journey for a winter-themed thrilling cinematic experience right in front of your eyes. All you have to do is sit and cosy up in giant bean bags or might just grab some tipples and sweet treats to create the most magical place to watch a movie.
NEWCASTLE CITY
It's coming up to Christmas Shenanigans in Newcastle once again. Geordies are all set to welcome the Festive season, packed with special events for all the family. If you're looking truly to indulge yourself in festive food and drink, browse for unique gifts at Christmas Markets in Newcastle, Gateshead and the North East and shop for all the sparkles and Christmas party outfits – Newcastle is the place to be.
Here are the places to begin with this Christmas: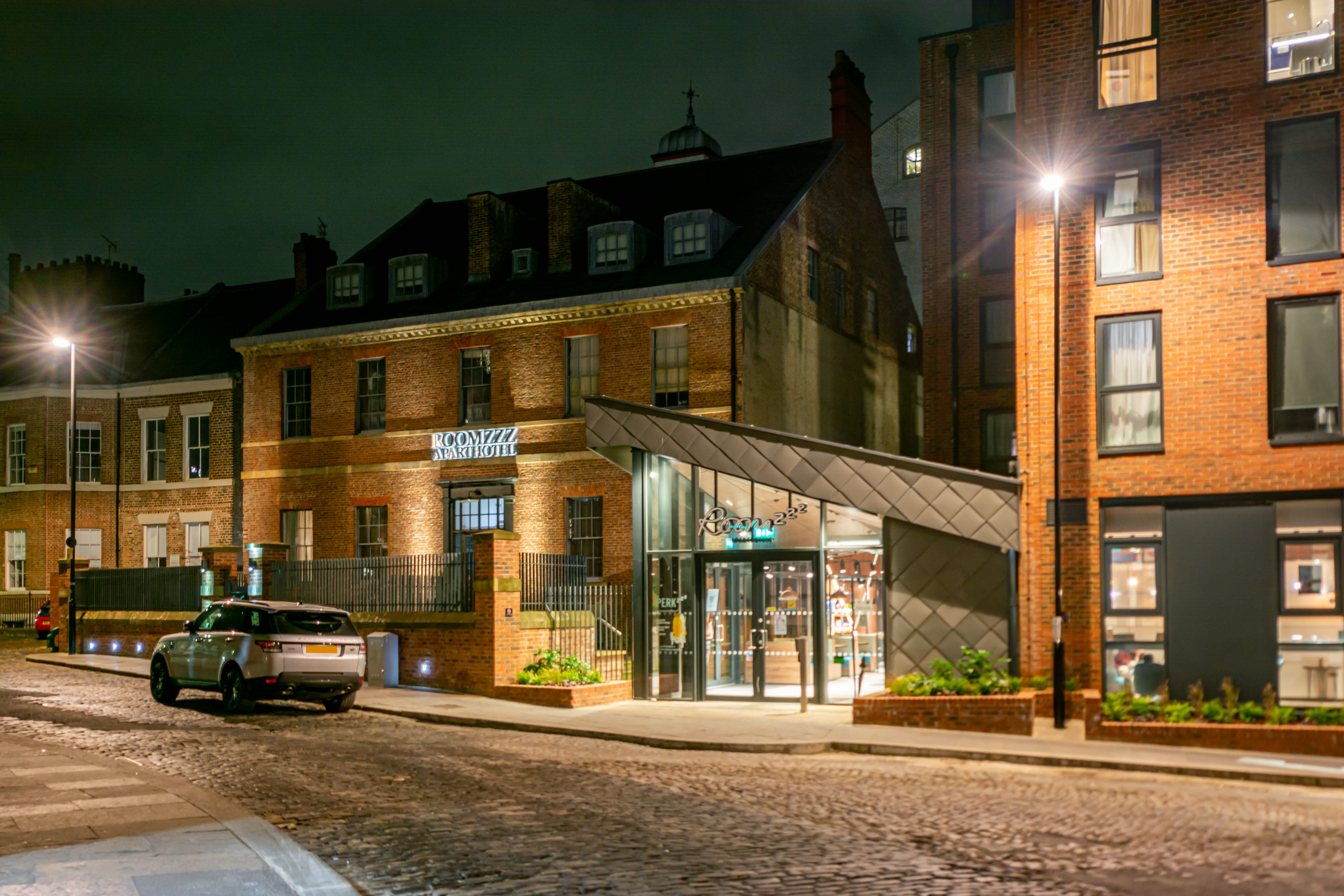 WINTER LIGHT TRAIL ALNWICK GARDEN
28th November,2022 – 1st Jan, 2023
For a spectacular night and everlasting memories this Christmas, wrap up cosy in your Christmas jumper and head straight to Alnwick Garden where festivity awaits. Browse stalls bustling with Christmas goodies and gifts from Northumbrian artisans, and indulge in enjoying carolling and live music from talented local performers.
Your little merrymaker also gets to meet with Santa so better keep their letters in hand. And if they need something more exciting – take them on the Winter Light Trail, or in the Winter Playground where they can build snow people to their hearts' content.
SEE THE QUAYSIDE LIT UP
30th December, 2022 – 1st January, 2023
Overflowing with happy vibes and energy – Quayside is boasting six sites and over 25 lasers which means it is going to be the largest Laser Light City in Newcastle. Do you know what's the most interesting thing about this event? The event's control is in your phone. Sounds exciting, right? But it's true. Your phone will control the position, colour and style of super bright laser beams that can be seen for miles.
The lights will reflect from each of the six sites, which include the Tyne Bridge, Baltic, Sage Gateshead and Malmaison.


NOTTINGHAM CITY
As twilight descends this Christmas, Nottingham is turning into a magical wonderland – There's no place better than Nottingham City to celebrate Christmas with your loved ones. Finally, it's that time of the year when the whole city will light up with festivity, light, food, and joyful celebrations.
We have hunt down the best places in Nottingham City for you to explore this Christmas:


WINTER WONDERLAND RETURNS TO NOTTINGHAM
2nd December, 2022 – 1st January, 2023
It's official! Winter wonderland is back in Nottingham City for Christmas which means all festive seekers will be able to skate for 400m around the Old Market Square, metres above the crowds exploring the sixty stall Christmas market overflowing from hand-made gifts to delicious food and mulled wine from local and international traders. Without a doubt, this place is a [perfect cosy and intimate spot for friends and family to get together to enjoy a drink or two.
THE WHEEL OF NOTTINGHAM IS ALL SET FOR CHRISTMAS
15th November, – 31st December.2022
If you're someone who loves heights and adventure – this one's for you! Exploring the entire Nottingham sights from the height is surely a thrilling experience for people of all ages. It's the best way to rejoice the festive feelings with your loved ones. Whether you want to sing or just enjoy seeing your hair in the air – you're surely in for a treat in this.
YORK CITY
While Christmas is finally here, York City is looking good for a sparkling festive season. The great city has plenty of choice of family-friendly Christmas events in and around York for children of all ages, from meetings with Father Christmas to pantomimes and days out with added sparkle.
Here's our pick for the best things to do this Christmas: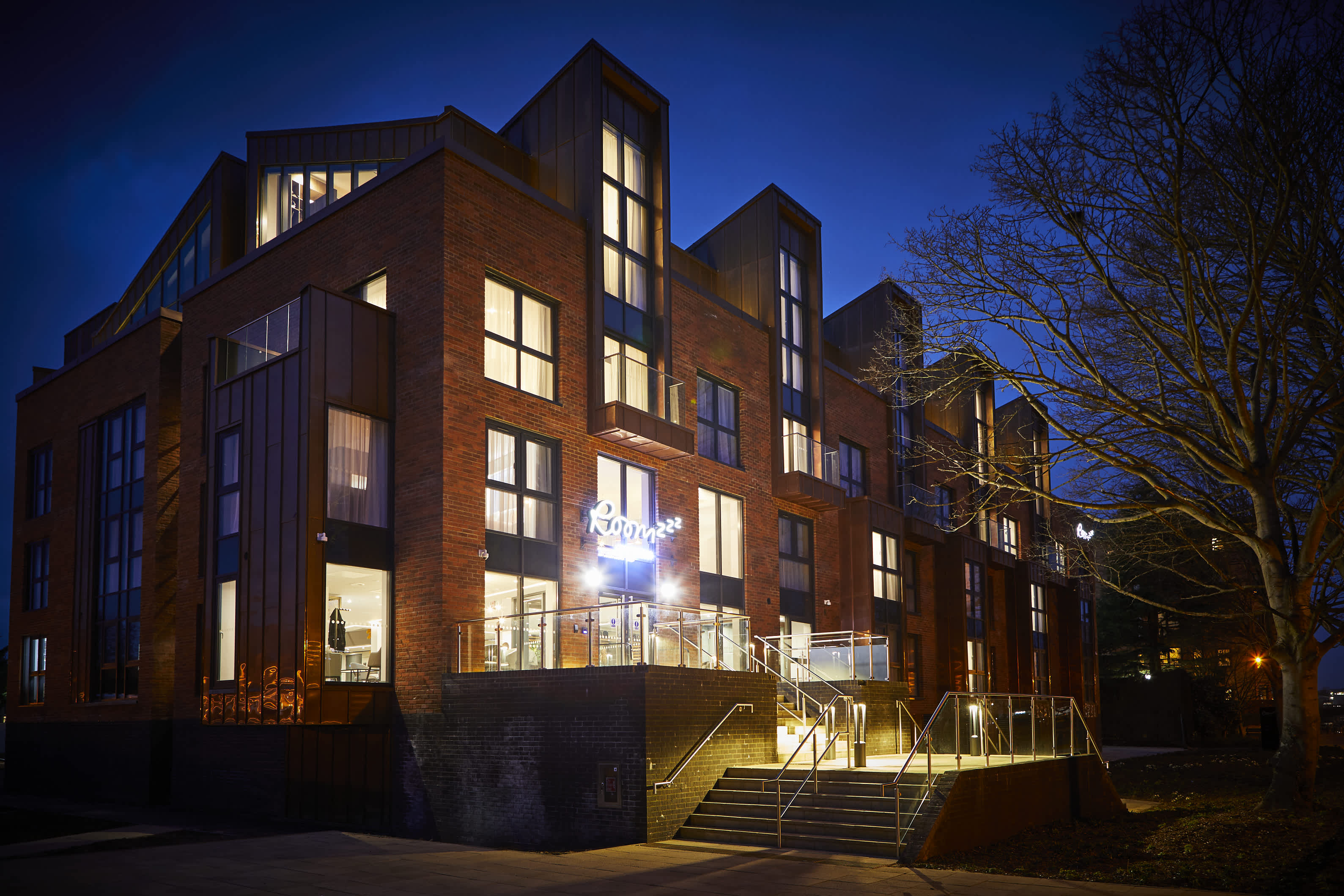 YORKSHIRE'S WINTER WONDERLAND
18th November – 8th January 2023
York is home to the ultimate festive experience for all the family whether you'll be skating till you drop, visiting Santa in his spectacular grotto or simply taking it all in. Why not enjoy merrymaking at the Vintage Funfair? Gripping rides and fun on the dodgems, there's fun to be had by all. Once you're ready to settle down, The Chalet will take care of you with delightful winter-warmers where you can eat and drink to your heart's desires.
BIG CHRISTMAS CONCERT ALISTAIR GRIFFIN
9th, 10th, and 17th December, 2022
Next to York Minster in the beautiful mediaeval Michael Le Belfrey Church – Alistair Griffin huge Christmas concert will take you to the realms of music and acoustic versions of traditional carols through to Wizard, Slade and The Pogues. All you have to do is sing along and enjoy gracious sips from your mulled wine in the fairy tale of Old York.
LOVING IT ALL AND WISH TO CELEBRATE CHRISTMAS WITH ROOMZZZ? WHY NOT JUST DO IT AND STAY AT OUR ROOMZZZ, here.