Roomzzz Harrogate Press Release
Categories

Length

3 min read
Author

Roomzzz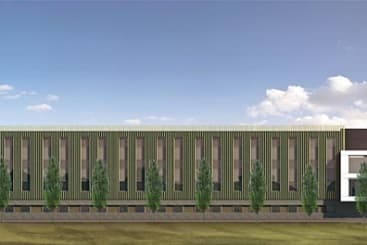 Plans to build Harrogate's first Aparthotel will be put in the spotlight with the submission of an application to Harrogate Borough Council.

Landowners, the Yorkshire Agricultural Society, are working with national hoteliers Roomzzz Aparthotel on plans for a 103 bedroom aparthotel on the Great Yorkshire Showground, adjacent to Wetherby Road.

Established in 2006, the company originates in Yorkshire and combines spacious and fully equipped apartments with the same offering as a modern hotel, including a 24-hour concierge. The architect for the project is the Manchester studio of BDP.

The Society's Chief Executive Nigel Pulling said: "Our vision is to have an aparthotel which will be on a room only basis, ie there will be no public sales of food or drink. We see this as being complementary to the existing hotel and guest house accommodation offered in Harrogate."

"Each year the showground hosts around 700 events and for many, on-site accommodation would be a great advantage. Thus this project would benefit the local economy, Harrogate's reputation as a premier holiday and business destination, and enable us to increase our charitable activities. We are interested to know our neighbours' views and will be organising public consultations to listen to their opinions."

Mark Walton, head of Roomzzz Aparthotel UK commented: 'The Aparthotel model is not the same as a hotel. Roomzzz guests are typically professionals and international guests looking for a longer term stay than a hotel can reasonably offer. We are confident that the appeal and the tried and tested model of Roomzzz Aparthotel will be of huge benefit to both tourism and the economy of Harrogate.'

Mike Hitchmough, Architect Director at BDP said: "The partnership between Roomzzz and the Yorkshire Agricultural Society has created a great building that respects the semi-rural setting with a welcoming frontage. The strong linear forms and finish predominantly in white render and open timber boarding, sit well with the simple geometries and materials of the agricultural buildings elsewhere on the showground."



To read the full article click here

If you want to stay at a Roomzzz Aparthotel, don't forget you can book online for any of our locations.