Visiting Nottingham's attractions for under a fiver
Categories

Length

3 min read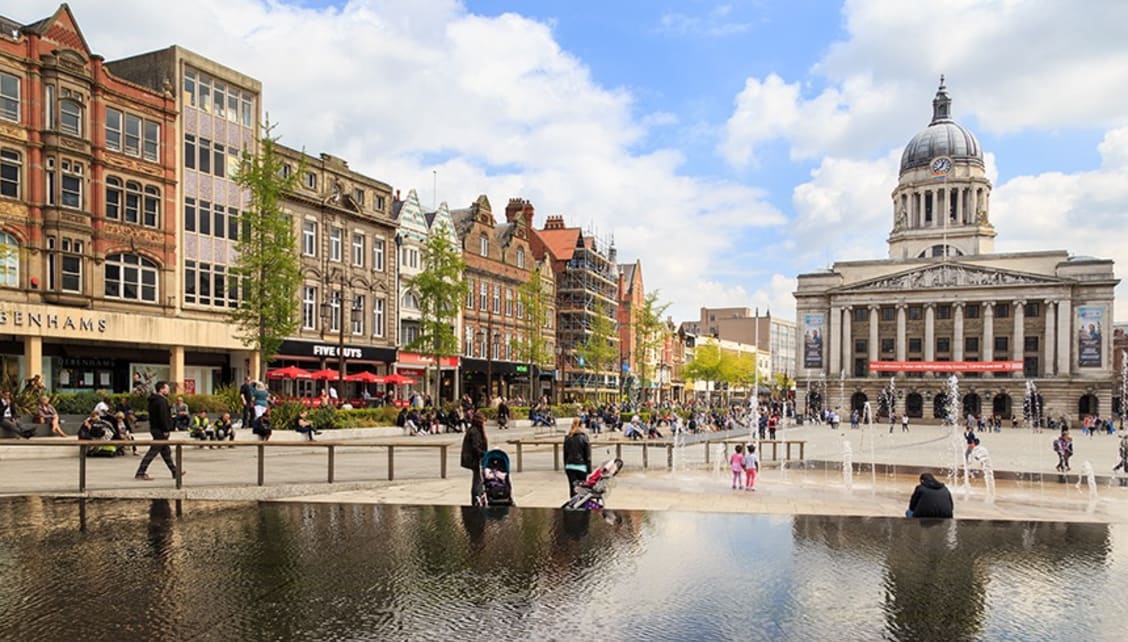 Author

Roomzzz
Being a big city with so much within the space of a few miles, there's lots to see and do in Nottingham, but is it possible to take it all in without splurging on taxi fares and individual bus and tram tickets? Like many cities of similar size, Nottingham can be easily navigable with just one ticket.

If you're conscious of spending way too much on a taxi to, say, Sherwood Forest or don't want to take the car, there's always the bus or the tram. A daily bus ticket that gets you round the whole of Nottingham will set you back just £3.50, while group tickets for two or more bus travellers start from just £4.50.

Countryside in the city
After buying a day ticket, you're ready to get exploring! So, where to first? Well, why not start by taking the 30 bus – the Pink Line – from the Victoria Centre to Wollaston Park. This is home to the famous Wollaton Hall, a 16th century stately home, as well as a massive gardens and deer park.
You can tour the grounds of this real-life Downton Abbey and, if you're lucky, spot a few deer roaming the park. You could even pop into the Cafe or the neighbouring Nottingham Industrial Museum if you're in the mood for learning.
Three attractions in one
Taking the 30 back from Wollaton Hall towards the city centre, it's then a short walk over to Nottingham Castle on Lenton Road. The Castle is the star of the show, but it also serves as a museum and art gallery, the former documenting Nottingham's long and complex history.
The museum and art gallery part of the castle put on exhibitions relevant to a part of Nottingham's backstory. Right now, they've got Now For Tomorrow II, an exhibition featuring works from Nottinghamshire-based artists, as well as some from further afield.
Round and round
A short trip on the 42 to Sneinton will take you to Green's Windmill, one of Nottingham's more quaint landmarks. Built in 1807 by local mathematician George Green, this windmill still works today, acting as a science museum.
For photo ops, this is a good place to be, without having to brave the crowds that often build up around some of Nottingham's other attractions. It also benefits from being easily reachable by both bus and tram.
Park life
To end a perfect day of sightseeing on the cheap, boarding the 10C or 10X to Rushcliffe Country Park is a good way to see what it's like south of the Trent. This sprawling green space has many a great walking route and isn't too far from the leafy environs of neighbouring West Bridgford.
The park itself is at the end of both bus lines and is also where the Great Central Railway runs. After leaving here, a 10C or 10X bus back to Nottingham will allow you to rest those weary feet, having taken a lot in, all for the price of a pint!