Top 5 Days Out In Chester
Categories

Length

3 min read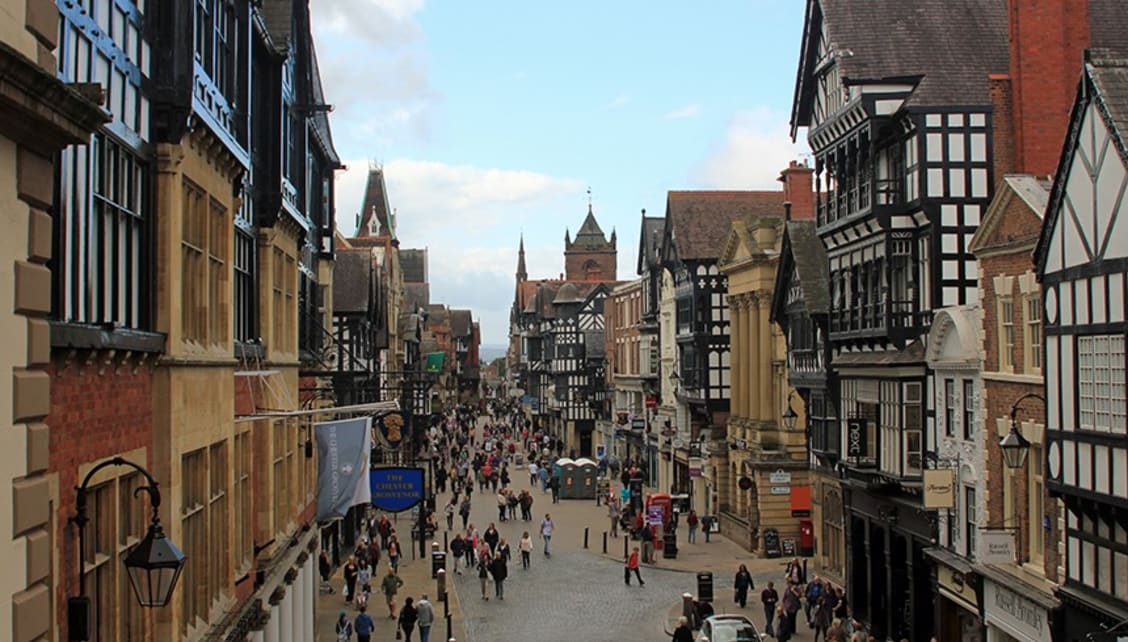 Author

Roomzzz
Wondering what exactly there is to do in Chester? Chester offers all sorts of fun activities from shopping and dining out to museums, cathedrals and castles. If you are staying in Chester and want to plan a fun day out, don't worry, there's lots of things to choose from.

Chester is the perfect city for a relaxing weekend away, and it's also close to other major cities such as Manchester and Liverpool. Here's five fun days out you can enjoy in Chester.
Chester Zoo

Chester Zoo is arguably one of the best zoos in the country. If you are staying near Chester then it's definitely worth making the journey to Chester Zoo. An excellent day out for both kids and adults alike, Chester Zoo boasts over 2000 animals and 500 different species. The zoo also features rare and endangered species and new islands enclosures. Between the 24th of May and 4th of September there's a special dinosaur adventure.
Chester Racecourse

If you fancy a more formal affair, treat yourself to a lavish day at the races. Chester Racecourse is the oldest racecourse still in use in England, and the races here date back to the sixteenth century. Dine at one of the Racecourse restaurants, sip on Champagne and watch the horse races and place your bets. Chester Racecourse was recently named Showcase Champion, an honour awarded for excellence and innovation in British Racing.
Sightseeing around Chester

You certainly won't be short of impressive things to see whilst staying in Chester. Spend a day seeing all the sights and uncovering some of the city's history. Some of the most popular places to visit include Chester Cathedral, Peckforton Castle, Chester Castle, The Walls of Chester and Chester Amphitheatre, a designated Grade I listed building which hosts military re-enactments in the summer. Take your pick and enjoy a fun day out sightseeing.
Museum tours

Or if you fancy a spot of history and culture, spend a day uncovering Chester's museums. There's the Grosvenor Museum, which has galleries on Chester's local and natural history. You can also find out about your family history and learn about Cheshire's past. Or visit the Cheshire Military Museum, which tells the story of the Cheshire Soldiers from the 17th century until now. Learn about battles and life in the trenches.
Shopping and dining in Chester Rows

You can't really go to Chester without spending some time wandering around Chester Rows. It's got so much character and is a lovely place to eat out or indulge in a spot of retail therapy. You will instantly notice the architecture and design of the buildings, which are several hundred years old.

There's an excellent selection of shops including chains and also charming independent local stores and boutiques. Plus, once you are done shopping, you can tuck into a delicious meal at one of the many top class restaurants.

Book your stay at one of our 64 luxury apartments in Chester city centre, including five stunning penthouses suites all with balconies overlooking Chester Racecourse. For a stay that combines style, comfort and convenience, our award-winning Chester City hotel is the clear odds-on favourite.