These Are The Hotel Amenities You Deserve
Categories

Length

3 min read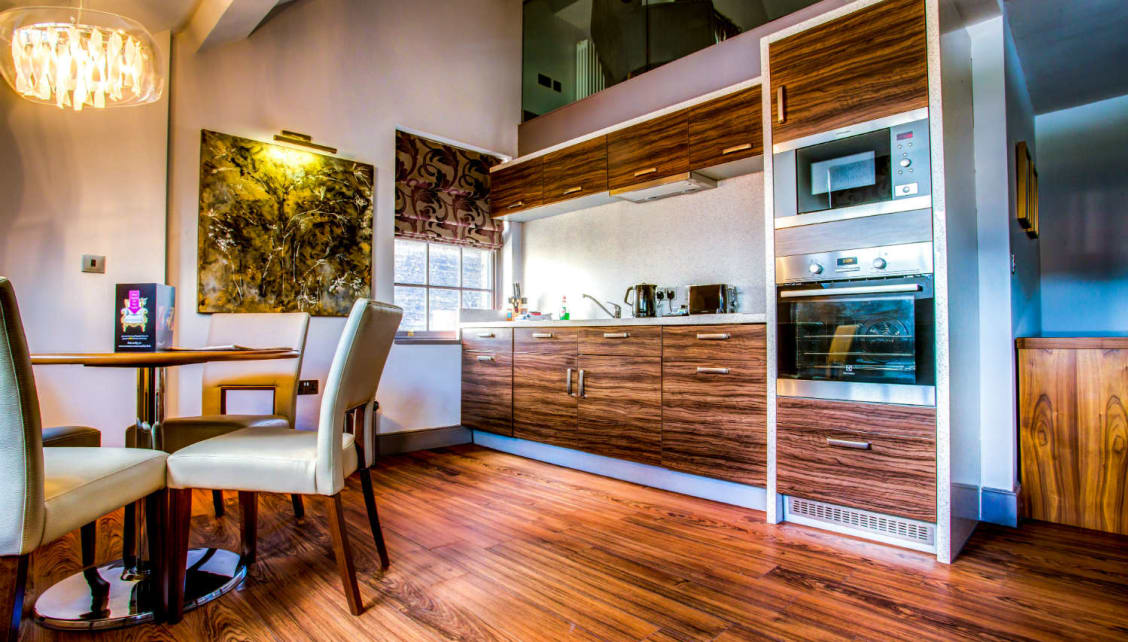 Author

Roomzzz
At Roomzzz, we know that there are not just some hotel amenities that you need, there are some hotel amenities that you deserve. That's why in all our Roomzzz locations, the hotels include gorgeous features such as rain showers, White Company toiletries and a 24 hour concierge. We know little things like this make your stay that little bit more special and comfortable.

With that in mind, here's a run-down of all the aparthotel essentials you can expect to enjoy when you book a stay at Roomzzz Aparthotels.

A Fully Functional Kitchen
The kitchen comes complete with a hob,  microwave, fridge freezer and dishwasher in every suite and apartment – you can really make yourself at home. All kitchen utensils are provided too so whether you're coming in after a busy day at work or you want to enjoy some food while getting ready to go out with your friends, the kitchen is fully equipped for you!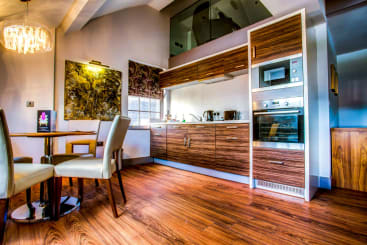 Completely Free WiFi
One of the main
hotel essentials
has to be WiFi and that's why it's complimentary throughout all Roomzzz aparthotels. We don't want to make it difficult for you to be able to get on with any work or finish that important conversation with your friends on Facetime. So go ahead, log on to the free WiFi and surf the web whenever you want.
Free Coffee and Breakfast Pastries
Yes, most hotels include free coffee but we go the extra mile and provide a free Grab and Go breakfast with delicious breakfast pastries just for you. Take breakfast and a fresh coffee back up to your room and indulge in breakfast in bed or get your day off to a start and devour it on the go.
White Company Toiletries
The White Company is super luxurious so that's why they're the only choice for the bathroom toiletries in Roomzzz. With shampoo, conditioner and shower gel all provided, you can pack light if you need to or have no worries if you forget something!
A 24 Hour Concierge
No matter what time of day you need something, our 24 hour concierge is there for you. If you need directions of where to go or recommendations about the new city you're in, just go down to reception and someone will be able to help. Not only are they like a mini tour guide, they're also able to assist you with anything you need while you're staying at Roomzzz.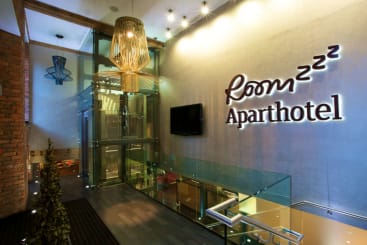 Flat Screen TVs
Part of the adventure of going away is seeing somewhere new but we also understand that Roomzzz is a place to relax. That's why flat screen TVs are in all our Roomzzz so you can catch up on your favourite shows or watch a movie in the evening. In some of our
Roomzzz – Manchester City
, we're looking at you – there are TVs in the bathroom so you can have a soak in a bubble bath while watching the box.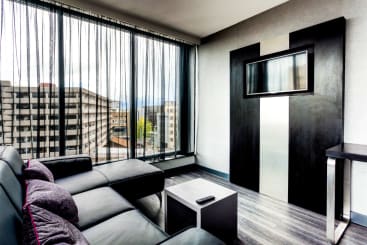 So, now that you know Roomzzz has some of these incredible hotel amenities, are there any that you think should be included in the future? Let us know over on Twitter at
@Roomzzz
! If you want 15% off your next stay, make sure you join our
Royalty Club
. It's free to join and you get 15% every stay with Roomzzz when you book direct!