The Top 5 Reasons To Choose A Long Stay Hotel
Categories

Length

3 min read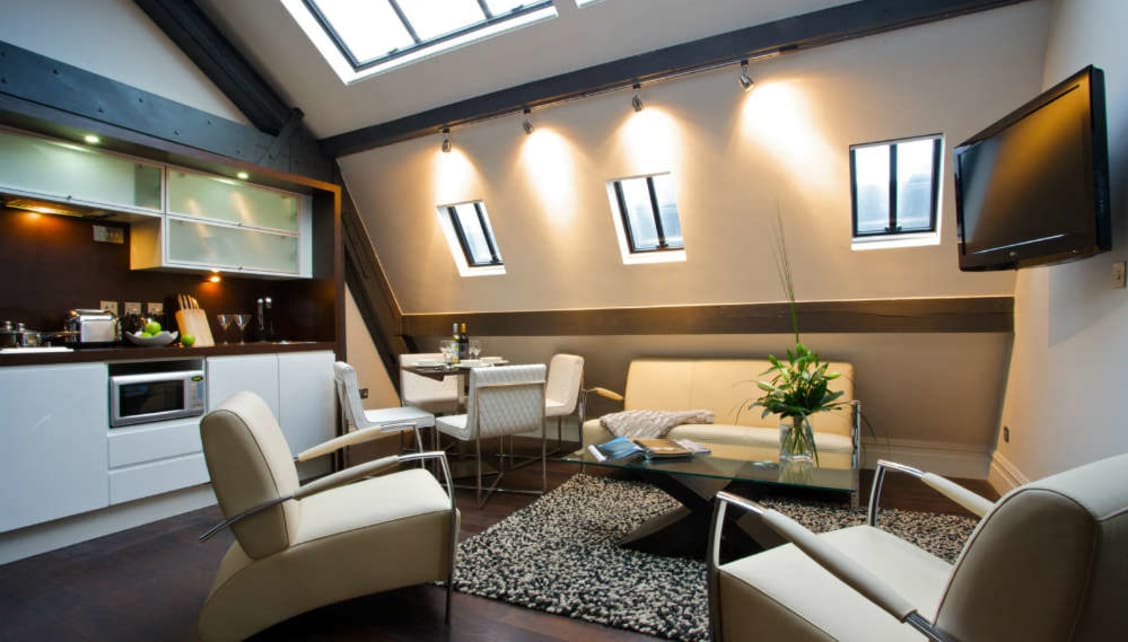 Author

Roomzzz
When you decide to visit a city destination, it might be for business or leisure. You also might be looking at several options for your accommodation choice. A long stay hotels is a great choice whether you want to stay for one night or 30 and here are a few reasons why…

 

Long Term Stay Hotels Are In Great Locations
R
oomzzz especially have hotels in great locations. Situated in the heart of Newcastle, Chester, Leeds, Nottingham and Manchester, these long stay hotels provide the convenience of a central location where the city and all its attractions are right on your doorstep. This means whether you're staying here on business, as a family, a couple, or a group of friends, you'll be in the centre of the action.
You Might Get A Discount On A Stay Of 30 Days Or More
A long stay hotel usually works out more cost efficient when you're there for an extended stay of 30 days or more. Even if where you're staying doesn't offer a discount, it will more than likely work out cheaper than a hotel as you end up paying by the week, not the day.
Do You Know Of Many Hotels With Kitchen In The Room?
Well that's what Roomzzz provides! There aren't many hotels with kitchens but each room at Roomzzz provides a fully fitted kitchen so that you can cook up a tasty evening dish if you wish to do so. There's an oven, dishwasher, all the utensils you'll need and a hob too so you can make whatever your heart – and your tummy – desires! Not only do Roomzzz come with fully fitted kitchens, each room also has a dining table, a plush double bed, a desk, iron and ironing board. Some Roomzz even have extra special features such as walk-in wardrobes, balconies, separate living areas and TVs in the bathroom which are all designed to make your extended stay more comfortable.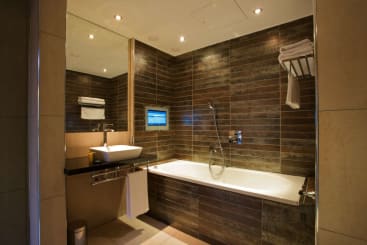 Everything Is Cleaned And Looked After
Yes we know this usually comes as standard in when staying in hotels but it becomes super important you're in a long stay hotel. You might have forgotten to wash the dishes one evening, or the dishwasher might need emptying. The toilet roll might be near to running out or the room might need a quick hoover. You don't need to worry about any of this when you're at Roomzzz for an extended stay. Even your bed will be pristine when you come back from work or your day out.
You Get More Space
Because long term stay hotels are usually set up for the business traveller, the rooms at Roomzzz are set up to have more space to spread out in. This space is ideal for business travellers but also for groups of friends getting ready for a night out or a family just needing that extra room for enjoying quality time together.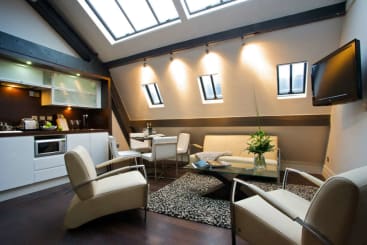 What do you think the benefits are of staying in a long stay hotel? Have you stayed at Roomzzz or one like Roomzzz before? Let us know on Twitter at @Roomzzz!
If you want to book your next stay at a Roomzzz Aparthotel, just head to our website and don't forget you can save 15% if you're a Royalty Club member!