Our Leeds City Centre Aparthotel Is Walking Distance To…
Categories

Length

3 min read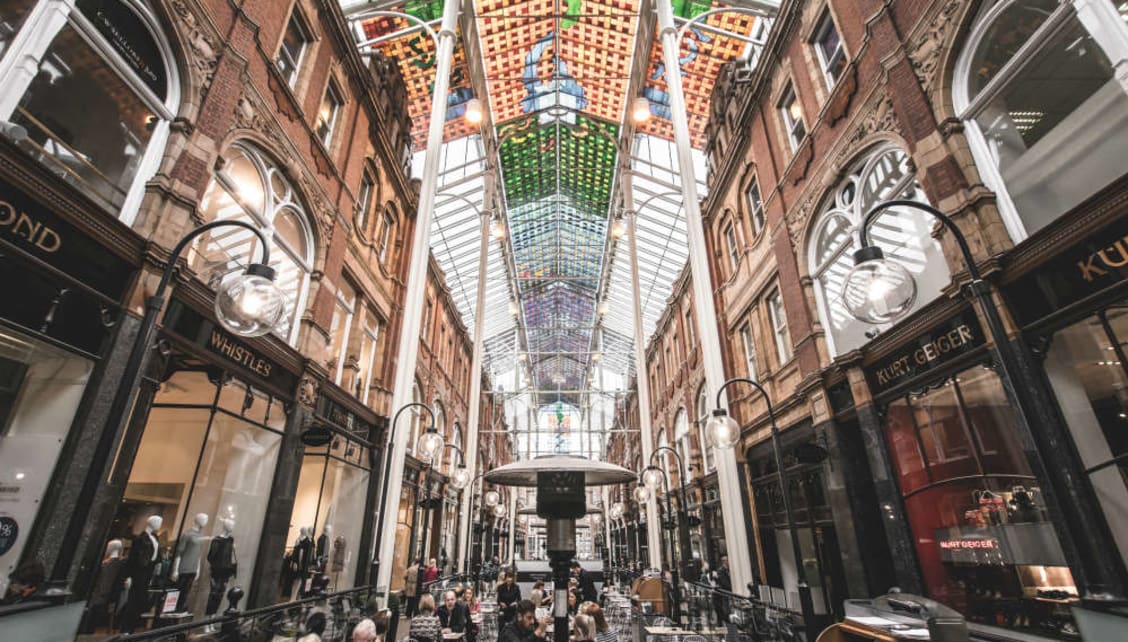 Author

Roomzzz
Leeds is a compact city, you can get anywhere by foot which makes it such an accessible place. The Roomzzz Leeds City Centre aparthotel is right in the centre of Leeds meaning you're never more than a 10 minute walk from anywhere. Today, we're telling you what's within walking distance of our Leeds City centre aparthotel…


Leeds Train Station
Leeds Train Station is only a few minutes' walk away from Roomzzz in Leeds. This makes the location of our city centre aparthotel particularly appealing if you're arriving by train. Or, if you've got a lot of luggage with you!
Trinity Leeds Shopping Centre
Have you come to Leeds to shop until you drop? Well you're in luck as Trinity Leeds isn't far away. Just up the road is Hotel Chocolat, Primark, Angelica, TopShop, and Next. There are also plenty of restaurants and bars where you can refuel in-between spending sprees!
Greek Street
Greek Street has been going under a makeover during the last year and it's now one of the best places to go in Leeds for a night out. The Alchemist is the place to go for fancy cocktails, the brand new Neighbourhood is a fun bar with live music throughout the evening, and Manahatta is the cool place to be during the evening. You can grab food at Gusto or have a leisurely evening at The Liquorist or Lost & Found.
Leeds Dock
If you're staying at Roomzzz aparthotel in Leeds with family, Leeds Dock is a great place to visit. The Royal Armouries is a treasure trove of armour and weaponry from all around the world. There are often demonstrations too showing guests why the items in the galleries were so important throughout history. If you want to stop for coffee, North Star Coffee is also at Leeds Dock. They serve up some of the most delicious sweet treat in Leeds and also roast their own coffee in the unit next to the shop.
First Direct Arena
Based at the top of Leeds, the First Direct Arena is well located for any music fans staying in Leeds. Guaranteed, it is on a slight hill so be prepared for the small incline as you walk through Leeds but there's no need to get a taxi there. Plus, as you walk back, you'll walk through town to Roomzzz in Leeds so you can easily stop off for a bit of food or a nightcap before bed.
Victoria Gate
Do you want to enjoy brunch on a rooftop? Maybe you want to purchase some exciting items for your home? Or maybe you want to have a flutter in the new Victoria Gate Casino while watching sports on the big screens? Victoria Gate is the place to go for first class entertainment and shopping, just make sure you've got your purse or wallet with you!
Tell us, are you staying in Roomzzz Leeds City Centre aparthotel soon? What are you looking forward to doing in the city?