Leeds' Best Vegetarian And Vegan Places To Eat
Categories

Length

3 min read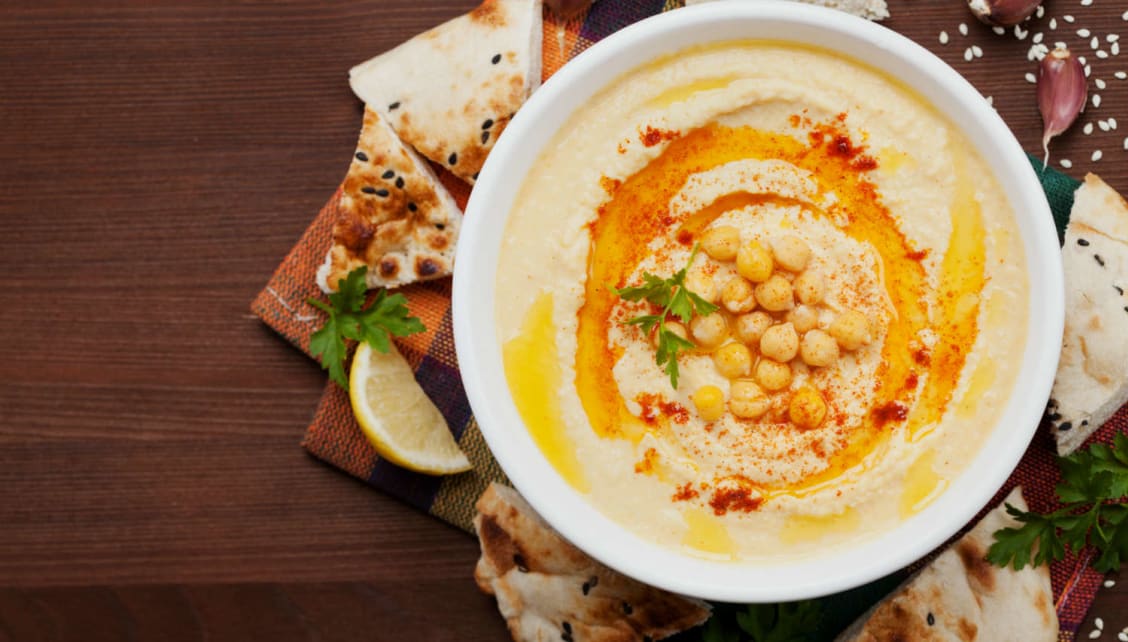 Author

Roomzzz
Leeds is a great city to eat in. There are no shortage of great restaurants, independent outlets, and quick pit-stops for a bite to eat. If you're a vegan or vegetarian visiting Leeds, you might wonder where you should go to eat? Well, here are Leeds' best vegetarian and vegan places to eat when you stay at Roomzzz Leeds…

Rola Wala
Rola Wala is the place to go when you want decent food but you need it to go. Fresh food is made with locally sourced ingredients to create spice filled naan rolls, healthy grain bowls, and cauliflower rice bowls that can be topped with vegan red dal, Keralan chickpea, or saagwala. With up to 43 ingredients used in each meal, you're guaranteed a jam-packed lunch or dinner that's full of flavour.
Humpit
Humpit is an eternal Leeds favourite whether you're vegetarian or not. With delicious hummus bowls, loaded pitas, and salad bowls, it's the perfect place for good healthy lunch. Also, you get to have lunch in the Corn Exchange which is a gorgeous location in Leeds!
Bundobust
Bundobust is one place in Leeds where the atmosphere, food, and drink are always on form. Whether you're on your own, in a couple, with a group of friends, or with family, Bundobust serves up a selection of vegetarian food that everyone can enjoy together. Pick a few different dishes – Bundobust is a tapas style place where you pick several mini dishes to share – and enjoy food such as Bundo Chaat, Vada Pav, or Tarka Dhal and Rice, for a vegetarian and vegan taste sensation.
Pizza Fella
Everyone loves pizza, right? Why miss out if you're a vegetarian or vegan? Pizza Fella, a popular place on the Leeds pizza scene which started off as a street food van in 2014, has a great selection to choose from. Do you go for the basic yet delicious marinara pizza, or mix it up with what Pizza Fella call the number 9? – A tomato, oregano, and olive oil base with a selection of toppings that you choose. All pizza is wood fired so it's cooked within 60-90 seconds – how's that for speedy service?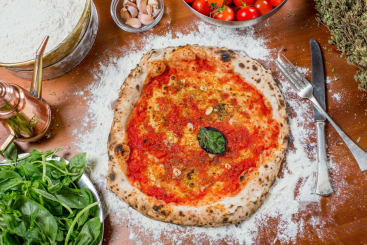 Eat Your Greens
A combination of two Leeds institutions, Outlaws and Grub & Grog, Eat Your Greens has made a pledge to serve locally sourced, fresh produce where vegan dishes are a priority. There are also vegetarian, meat, and fish dishes on the menu but dishes such as a Jerusalem Artichoke and Wild Garlic Sandwich or Savoury Porridge and Cucumber definitely stand out on the menu as the dishes to try!
Ambiente
Tapas is always a good choice. And Ambiente in Leeds is one of the best places to go. This restaurant serves traditional Spanish tapas but with a Yorkshire flair. They've got a huge vegetarian section on their menu and we can highly recommend the patatas bravas, the Mediterranean vegetable paella, and the judias verde – green beans which are pan-fried in garlic with sundried tomatoes and pine nuts.
Do you have any recommendations for vegetarian and vegan places to eat in Leeds? Don't forget, if you use #Roomzzz on your social posts, you could win a free night at a Roomzzz Aparthotel location of your choice!