Do You Prefer Dining In? Here's Why Self-Catering Is Easy For Couples
Categories

Length

3 min read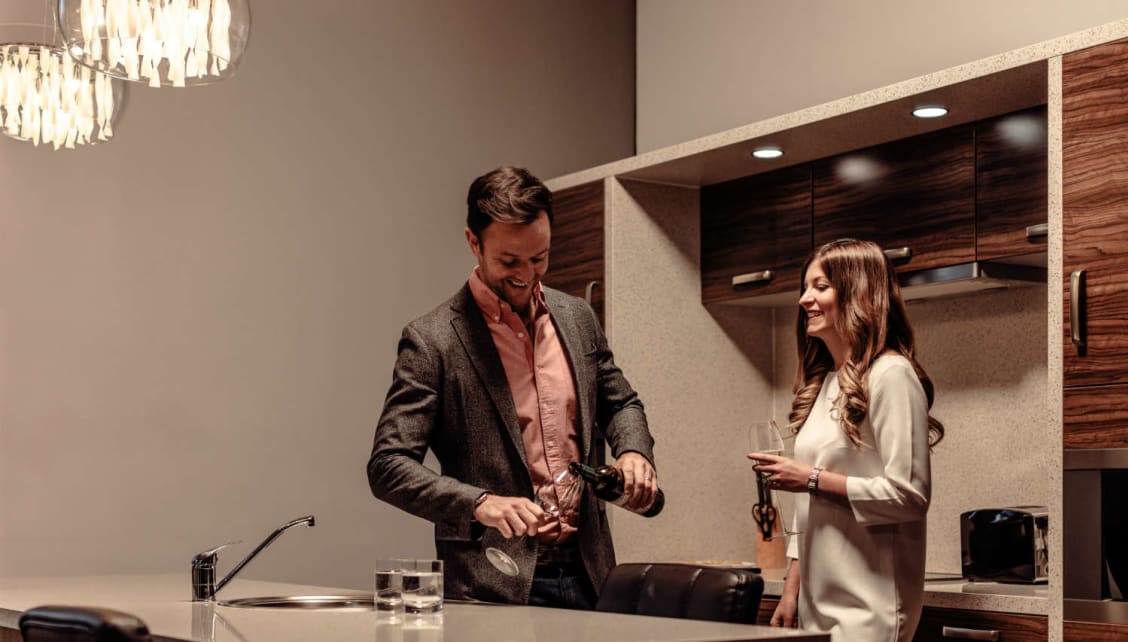 Author

Roomzzz
Going away for a city break is romantic. You and your loved one get to explore somewhere new together, stay in a new city, and create new memories that you'll cherish for a long time. Our Roomzzz Aparthotels are the perfect base for a city break and they're self-catering too so you've always got the option to eat in or dine out. If you're the couple that wants to dine in, here's why self-catering is easy for couples…

You Can Have A Date Night In
Date nights don't always have to be a lavish night out with a fancy meal. Date nights can be relaxed evenings in and Roomzzz Aparthotels make it so easy to do just that. Go to the supermarket, pick out your favourite food and enjoy a night in each other's company. Cook up your favourite meal in the kitchen, dine at the table, and then chill out with no distractions with a movie on the TV. It sounds like heaven right?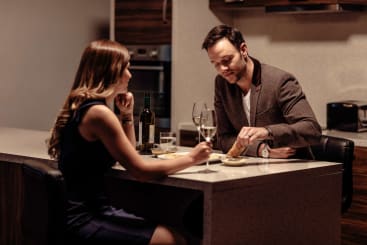 It's Your Own Home From Home
Take off your shoes, jump on the bed, rustle up breakfast in the morning. Roomzzz Aparthotels are your home away from home so you can fully relax with each other. You don't even have to leave your apartment all day if you don't want. The fully fitted kitchen at Roomzzz means you can cook all your meals without having to venture out into the big wide world.
You Have The Freedom To Do What You Want
Self-catering at Roomzzz Aparthotels means that you have the freedom to do what you want when you want. Do you need an early dinner because you're going to the theatre? That's no problem, enjoy dinner when you want in your apartment. Do you want a late night snack? No worries, bring in a takeaway pizza and enjoy in your room. There are no set meal times at Roomzzz Aparthotel so you can be free with your meal times and fit things around your schedule.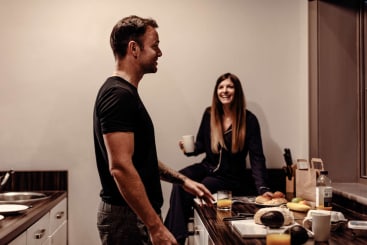 Enjoy The Privacy And Peace And Quiet
Self-catering city breaks are really useful if you're wanting a bit more privacy. You can indulge in just spending time together – there's no need to have a meal surrounded by several other people. The peace and quiet might be just what you need!
Have you stayed in a self-catering apartment as a couple before? Let us know what your thoughts are! Also, if you stay in a Roomzzz Aparthotel, use #Roomzzz on your social media posts for a chance to win a free night in a Roomzzz Aparthotel location of your choice.