5 Fun Day Activities In And Around Nottingham
Categories

Length

3 min read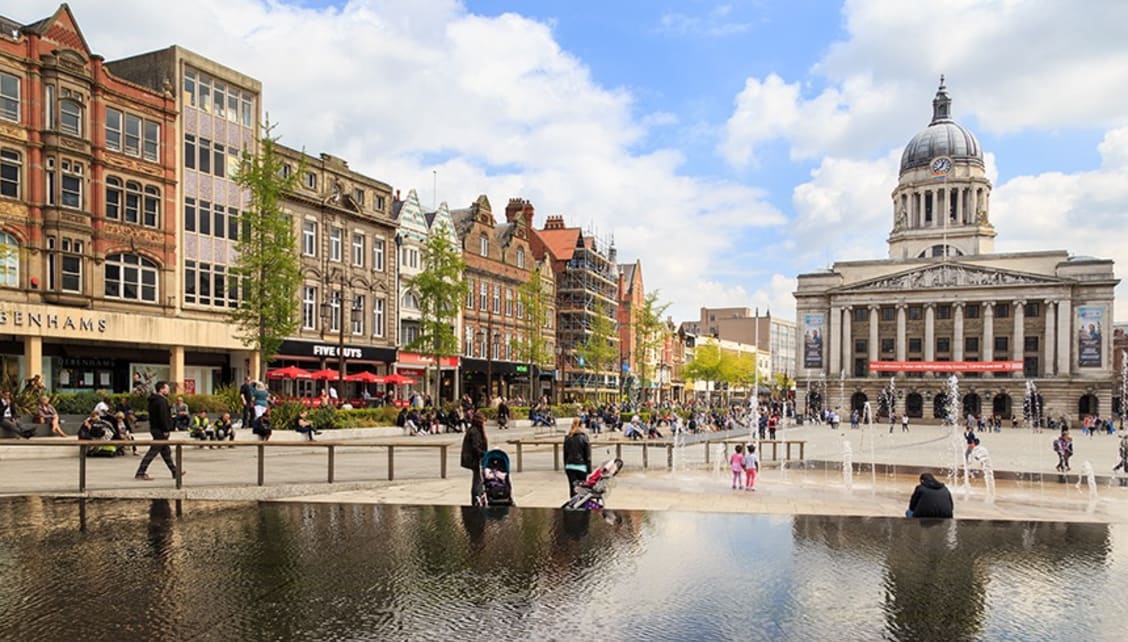 Author

Roomzzz
Nottingham is often overshadowed as a tourist attraction by larger British cities such as Liverpool, Birmingham and Manchester.

However, the city has a lot to offer visitors aside from its student and nightlife atmosphere. With an array of daytime activities for all ages, the midland destination is a cost-effective and enjoyable city experience.

Here are a few activity ideas when planning a day trip to the 'Queen of the Midlands'

Wollaton Hall and Park
Located only a matter of miles from the heart of Nottingham, Wollaton Park is the ideal country getaway for visitors to the Midland city.
The deer park, situated North of the University of Nottingham's grounds, is home to Wollaton Hall, Nottingham Natural History Museum and Nottingham Industrial Museum.
The scenic landscape is perfect for a calming walk on a summer's day, as well as enjoying one of the organisations regular outdoor cinema screenings.
And if you are looking for a pleasant catch of over afternoon tea,
Wollaton Park
is the ideal setting with a host of vintage tea parties every year.
City of Caves (Tigguo Cobauc)
Unlike most other major British cities, Nottingham has its own city of caves which documents historic the artificial caves used as public house cellars and air raid shelters.
Since opening in 2004, the facility has been run by The Egalitarian Trust and is accessed via the city's popular Broadmarsh Shopping Centre.
A sandstone network of open pathways, visitors witness over 500 caves including a medieval tannery and Drury Hill slum from 19
th
century Britain.
Otherwise known as Tigguo Cobauc meaning 'Place of Caves', the sight is available seven days a week for a £23.50 family ticket price. For further commissions visit:
City of Caves
Trent Bridge
For the avid sports fan, look no further than a visit to one of cricket's greatest stadiums –
Trent Bridge
.
Situated riverside in West Bridgford just South of the city, the venue's stature is a hard sight to miss.
With test and one-day-international (

ODI

) cricket games at club and country level played regularly at the ground, there is always plenty to see.
If you do miss out on a spell of play, there is always the option to visit for a tour of Trent Bridge to delve into its history.
Paul Smith Willoughby House
As the birthplace of legendary fashion designer Paul Smith, it is only right that Nottingham plays host to its own flagship store.
Nestled centrally into the city, conveniently near it's busy shopping district,
Willoughby House
celebrates the classic quality clothing lines that Paul Smith has historically and still continues to produce.
Atmospherically, the space connotes a strong sense of British heritage – with references to Great Britain running strong throughout the stores interior features.
If you are a fan of the renowned clothing company, what better way to spend time educating yourself on the establishment of such a long-running British icon.
Just the Tonic Comedy Club
Established in 1994, Just The Tonic Comedy Club hosts regular performances from some of the world's greatest comedians.
Situated in the Cornerhouse Complex in the heart of the city, the venue has been described as the best comedy club in the country by none other than Johnny Vegas who makes regular appearances year-on-year.
If you are visiting Nottingham on a Saturday, there aren't many more enjoyable destinations than
Just The Tonic
.
Up-and-coming comedians are also often on showcase every weekend, with many travelling to the Edinburgh Fringe Festival following success in Nottingham.