£13M Roomzzz Aparthotel confirmed as second site in Manchester
Categories

Length

3 min read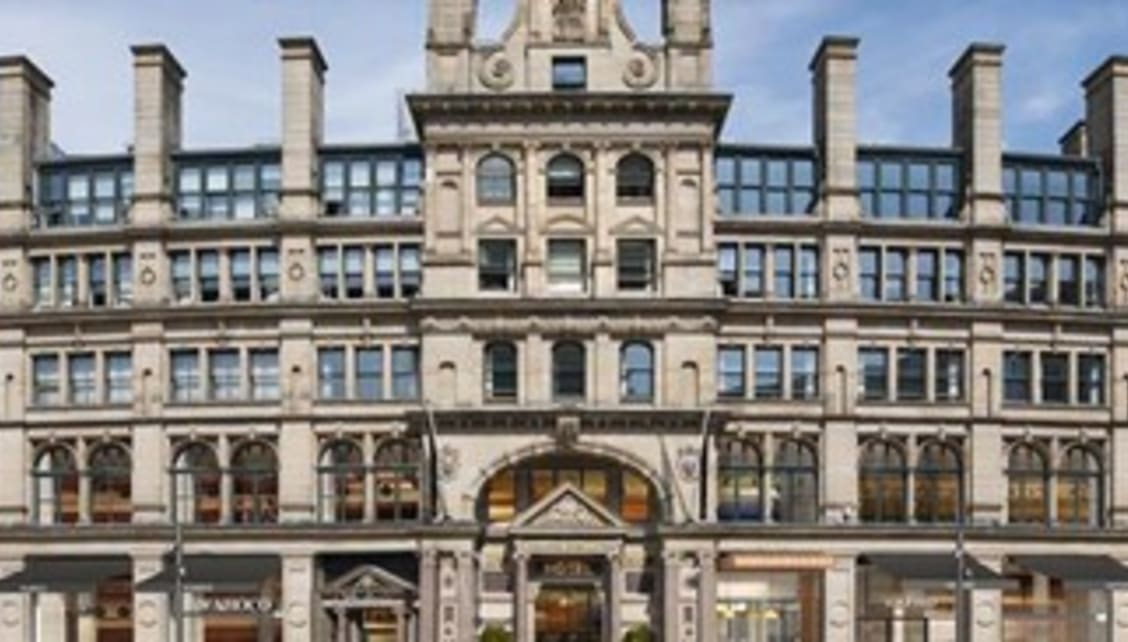 Author

Roomzzz
Roomzzz Aparthotel, part of the Parklane Group which includes student lettings and student accommodation specialist Parklane Properties, Rentic and Iconinc has confirmed their second Manchester site will be in the iconic Corn Exchange in the City Centre. A significant move for the brand, after enjoying six years as one of the leading accommodation providers in Manchester.

Mark Walton – head of Roomzzz Aparthotel UK comments, 'The demand in the City for Roomzzz Aparthotel is substantial – we are running at 100% occupancy week on week, a second location in close proximity is a strategic game-changer for the brand.'

The Corn Exchange development will be the second historic site that Roomzzz have developed in the City. Roomzzz took on an urban mill conversion on Princess Street and have successfully curated a dynamic offering which sees the brand sitting at Number 1 on Trip Advisor based on customer reviews.

The Corn Exchange scheme will merge the Roomzzz 'New Generation' concept, debuting in Chester in April 2015 with bold bespoke interior designs, resulting in a combination ranging from ultra-sleek 21 sqm pods to super luxury palatial penthouses to form a total of 114 apartments.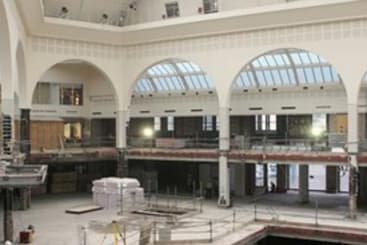 The intention is to cement the Roomzzz reputation as Manchester's leading accommodation provider and to compete for the status one of the best properties in the UK.

Mark Walton comments: 'Our ability to operate multiple sites in the same City is tried, tested and proven in Leeds. Consumer requests for more Roomzzz illustrates the fact that the Aparthotel is an increasingly popular choice for booking accommodation in major UK cities. Guests appreciate the freedom Roomzzz allow them in terms of lifestyle choices – cooking an evening meal, office space in each apartment with free wifi and National & Mobile phone calls and the flexibility to stay from one night to a year. We committed to 100% transparency on our prices in 2006, this, alongside innovative design, strategic city choices and our ability to drive value alongside luxury, confirms Roomzzz Aparthotel's position in the marketplace as the one to watch'.

The Roomzzz Aparthotel brand has been gaining momentum rapidly based on success. All five existing Roomzzz properties are currently undergoing a dramatic transformation to bring them in line with the Roomzzz 'New Generation' concept before the New Generation flagship Roomzzz Aparthotel opens in Chester in April, followed by a New Generation Nottingham City in May 2015.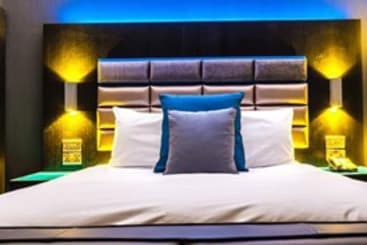 Walton concludes, 'Roomzzz Aparthotel are delighted to be partnering with Aviva and working with hotel consultants Christie + Co and DWF, who provided legal advice, to transform the iconic heritage of The Corn Exchange into a beacon for modern lifestyle choices for affordable luxe accommodation in the UK. This is a large investment, with a £13M commitment to create a spectacular property that will not only illustrate the progression and development of Roomzzz but will be seen as the revival and legacy of this historic part of Manchester.'

'Simon Green from Corn Exchange owners Aviva Property Investors Trust said: "We are committed to the full redevelopment of this remarkable building. The vision is to create a new legacy destination for the city and the Roomzzz Aparthotel investment will cement the future fortunes of Corn Exchange and act as a catalyst for an even more exciting regeneration of this part of the city centre.'

Roomzzz at The Corn Exchange will be taking bookings from February 2016 and will open in early 2016.